QLD Labor banks on hydro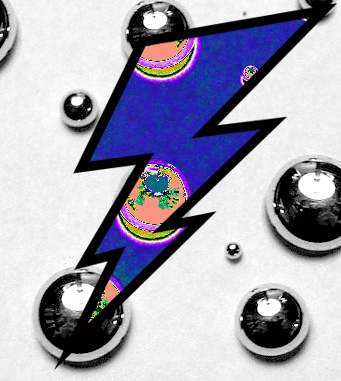 Queensland's next state election could come down to coal vs. hydro-power.
The Queensland Government's has announced a feasibility study for a hydro-electric power station at the Burdekin Falls Dam, while the state's LNP opposition wants a new coal-fired generator in the north.
The Palaszczuk Government is funding a business case for a hydro-electric power station on the State's largest dam.
The Federal Government has already backed an expansion of the dam under the National Water Infrastructure Development Fund, which should see its capacity increased by 150,000 megalitres to more than two million MLs.
The Premier says the State Government now wants to investigate establishing a hydro-electric power station, which could generate 150 gigawatt hours - the equivalent of the annual energy use of 30,000 homes.
Queensland Opposition Leader Tim Nicholls says "a hydro pumped power scheme on the Burdekin Falls Dam will do nothing to reduce the cost of electricity and it will do nothing to relieve Townsville from its power supply problems."
"We will fast track and support a private sector led coal-fired power station to provide reliable base load power for north Queensland," he said.
Premier Annastacia Palaszczuk called her opponents' plan a "thought bubble".
"We have a very clear plan when it comes to a power and water solution for the north of this state — and that involves hydro [electricity], raising the Burdekin Falls Dam … it also involves [gas] pipelines," Ms Palaszczuk said.
"We do not need a coal-fired power station in the north of this state.
"Once again we are hearing a thought bubble with no policy conversation, with no details.
"Generating hydro-electricity off the Burdekin Falls Dam, supporting other renewable energy projects and developing pipelines connecting gas reserves to communities and industry in the North, are more realistic and viable than a hypothetical and expensive coal-fired power stations," the Premier said.
"These should be priorities for the Turnbull Government's untapped $5 billion Northern Australia Infrastructure Facility and its infrastructure investment."
Central Queensland University regional economy expert John Rolfe said the region was not ready for a move away from coal.
"Central Queensland is home to quite a bit of minerals processing — that's two alumina smelters at Gladstone, an aluminium smelter at Gladstone, a magnesia smelter at Rockhampton and a cement works at Gladstone," Professor Rolfe told the ABC.
"Those industries typically require large amounts of base-load power because they have continuous operation and that underpins the demand for electricity in the region."
He said the intermittence of renewable energy systems continued to be a problem.
"Public opinion is running against newer coal initiatives, even though we essentially can't meet Australia's energy needs in any other way and we can't afford to replace all of our coal-fired base loads because the cost of doing it is too high," he said.
The next Queensland state election is scheduled to be held on or before 5 May 2018.