QLD models higher Wivenhoe wall

Print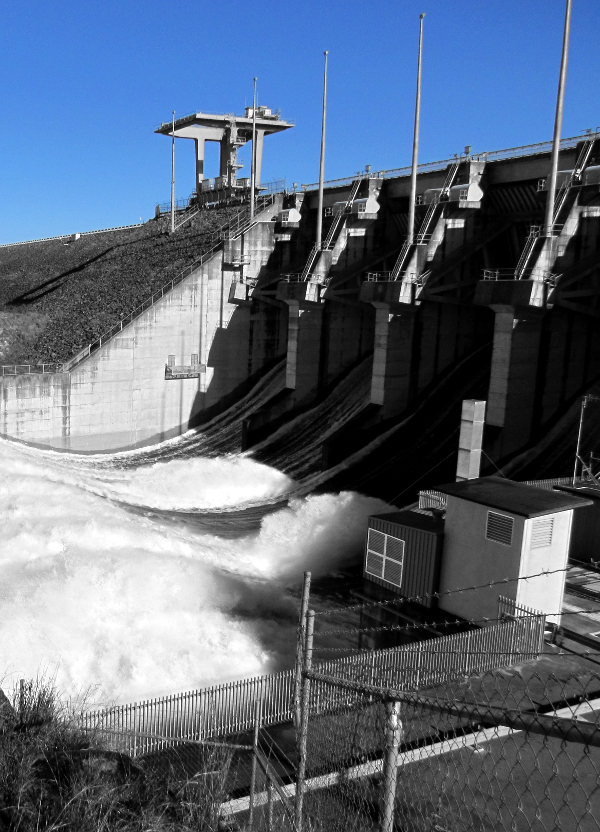 The Queensland Government's water company is looking at raising the Wivenhoe Dam wall by up to 4 metres.
Seqwater is considering massive upgrades after engineering studies warned that the next major failure could put 300,000 people at risk downstream and cause billions of dollars in damage.
An event of that magnitude would be far more devastating than the 2011 floods that saw over 28,000 Brisbane homes and businesses flooded.
Wivenhoe Dam has not met national safety guidelines for large dams since 2002, and has had just a few minor upgrades since 2011.
Seqwater is looking at plans to increase Wivenhoe's capacity by raising the dam wall 4 metres and potentially building a third spillway behind it.
Seqwater spokesperson Liz Kearins says the risk of catastrophic dam failure is extremely remote, but "we have to plan for it and prepare for it and that is what the studies are all about".
"Dams need to comply with modern standards."
Ms Kearins said future floods could be far worse than the one in 2011.
"It was a major flood, but we could certainly get floods bigger than that, so one of the things we are looking at is what if we got an even bigger flood," she said.
"That is not outside the realms of possibility in terms of new rainfall projections we have.
"They are rare events but they could happen so we are planning for those extremely rare events."
John Macintosh from Engineers Australia said the upgrades are urgently needed.
"We believe it needs to be addressed to bring it in line with dam safety standards around the world," he told reporters.
Community consultation will open in coming months.