Queensland dams dropping

Print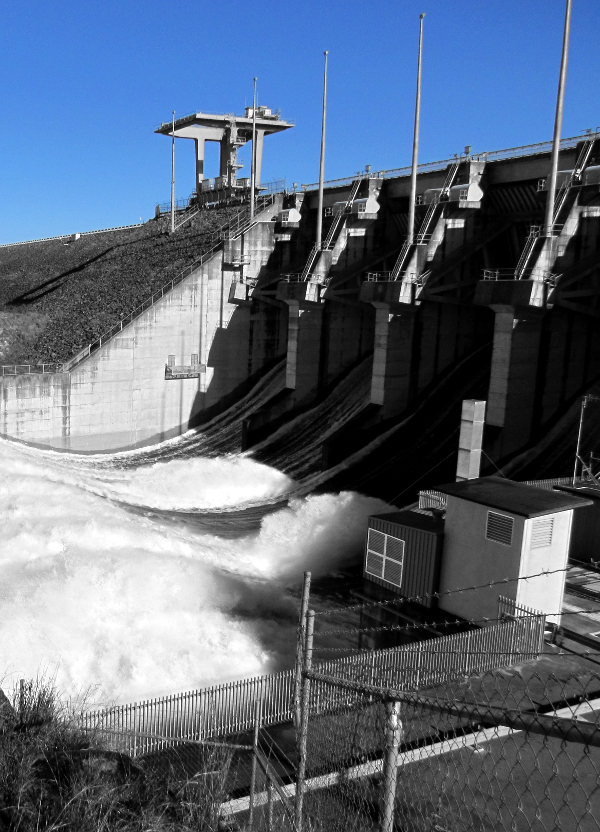 South East Queensland's combined dam levels have dropped to 60 per cent.
Queensland's combined dam level capacity has fallen to 60 per cent for the first time in 11 years, according to Seqwater.
It is the lowest level since the Millennium drought broke back in 2008. The region's largest dam, Wivenhoe Dam north of Brisbane, has fallen below 50 per cent.
Seqwater has ordered an increase in production at the Tugun desalination plant on the Gold Coast.
The plant has been producing between 10 million and 20 million litres of drinking water every fortnight, but is now ramping up to 100 per cent capacity, aiming to produce 133 million litres of water - about 15 per cent of the region's drinking water supply.
"So not an insignificant source for us," Seqwater external relations manager Mike Foster said.
"We are certainly not in dire straits from a water supply perspective, but as of today, the first phase of our drought-response plan for the region is being implemented.
"We are not heading to water restriction in the south-east," Mr Foster said.
The first, voluntary phase sees Seqwater ask homeowners to "think" about limiting usage.
Mr Foster said water restrictions would not kick in until dam levels drop to a combined 50 per cent capacity.
"We would have to have a failed wet season and even after that the earliest we could consider it would be about mid-2020," Mr Foster said.