Reef funding questioned

Print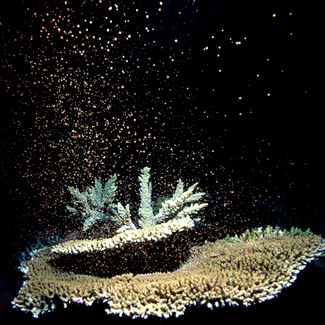 The Federal Government has been criticised for awarding $444 million in funding to a small Great Barrier Reef group with big mining links.
The money was given to the Great Barrier Reef Foundation without going through a tender process.
At Senate Estimates this week, Labor senator Kristina Keneally questioned why a public grant process was not used.
The Great Barrier Reef Foundation board is comprised of representatives of Australian business, science and philanthropy, supported by companies including BHP, Qantas, Rio Tinto, Google and Orica.
"The Government still can't explain why the money went to the foundation instead of being managed through the department or the [Great Barrier Reef] Marine Park Authority, nor can it explain why the decision was taken without the foundation even being aware that it was being considered to carry out work on a scale completely beyond its historic capacity," Senator Keneally said.
Government frontbencher Simon Birmingham told the hearing that the foundation was best placed to do the work.
"The Government obviously did due diligence in relation to the foundation. It has a history of engagement with the foundation and believes the foundation is well placed to lead effort in this regard," he said.
Queensland Environment Minister Leanne Enoch says the Federal Government failed to undertake due diligence.
"The Government's inability to explain its decision making around a $444 million investment to just one single organisation is evidence of the absence of robust governance and leadership in managing the Great Barrier Reef," she said.
"For such a large investment, I would have expected more conscientious decision making."
Mr Frydenberg said the partnership with the foundation made it possible to "leverage funding from philanthropic and corporate sources" to complement the investment.
"While accessing their own expert advice, the foundation will also work closely with the Department of the Environment and Energy and the state government department as well as independent reef advisory bodies and expert institutions such as the Great Barrier Reef Marine Park Authority and Australian Institute of Marine Science to ensure the investment is delivered to best effect through a range of delivery partners," he said.