Resilience review rolls to NT rivers

Print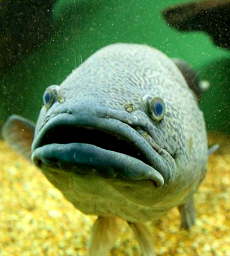 Researchers in the Northern Territory will assess the resilience of freshwater fish in the region's rivers.
The rivers of Northern Australia are some of the most pristine and productive on Earth, but they face profound change due to human activity.
With $900,000 from the latest round of the Australian Research Council's (ARC) Linkage Projects scheme, a team from Charles Darwin University (CDU) will take a close look at the risks and responses to a shifting climate for the freshwater fish species.
"A critical challenge for scientists and managers in Northern Australia is to understand whether riverine fish will persist in a changing environment," CDU researcher Dr Alison King said.
"This project aims to provide decision-makers with essential information and new tools to underpin future planning and resource management."
Dr King said the project built on 10 years of relevant work in the region.
"It will build on research by the team into how flow regimes influence riverine fish."
She said that emerging evidence suggested that flexibility in functional traits such as life history, physiology, behaviour and diet may result in resilience to environmental change.
"Life history trait models for fish have proven a powerful and useful template for predicting the resilience, robustness and vulnerability of fishes to environmental change," she said.
"This project aims to use a traits-based modelling framework to forecast the resilience of freshwater fish in Northern Australia to impending environmental change."
Dr King said the work would be conducted across six river systems throughout the Northern Territory.
Charles Darwin University researchers will work in collaboration with the Northern Territory Government Department of Primary Industry and Fisheries, and Department of Land Resource Management; and researchers from Griffith University, Queensland and the University of Washington, Seattle.