Restrictions removed in some parched parts

Print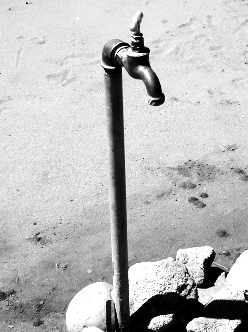 Parts of rural NSW are having their water restrictions removed and desalination plant turned off.
Level three water restrictions were introduced across far west New South Wales last year due to declining water quality and low levels in the Menindee Lakes, which supply drinking water for Broken Hill and Menindee.
Broken Hill's desalination plant was brought online to help deal with increasingly saline water, while restrictions were aimed at cutting consumption.
But rain in the Darling River catchment area means at least 180 gigalitres are flowing into the Menindee Lakes, improving water quality at Weir 32 near Menindee; Broken Hill's water supply.
"The [desalination plant] will be going back into care and maintenance for a time," Essential Water manager John Coffey has told the ABC.
"We've got some modelling now of the lakes with some predicted storage qualities, so we'll be carefully tracking that model and seeing how we go with regard to when the plant will need to be switched back on again."
Restrictions at Broken Hill, Menindee, Sunset Strip and Silverton are now at level one.
The boost in water quality will allow the Menindee town bore to be switched off and treated river water to be supplied to residents.