River cop resigns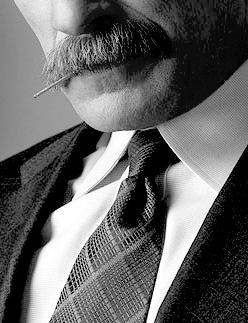 The man meant to police water use in the Murray-Darling system has resigned, leaving farmers feeling cheated.
Former Australian Federal Police chief Mick Keelty was appointed Murray-Darling Basin Plan Inspector-General in 2019 after angry irrigators and supporters swamped Canberra calling for changes to fix the Basin Plan.
The one report produced during Mr Keelty's time in the job found the amount of water flowing into the Murray River over the past 20 years has halved, and that there is an absence of leadership, transparency and "a single point of truth" across the Murray-Darling Basin Plan.
But now, a Senate Estimates hearing has been told Mr Keelty did not seek to extend his tenure as interim inspector-general (IIG) when his term ended last month.
The hearing was also told of 30 cases of water theft that had been referred to the IIG since the position was created, most of which had to be bounced down to state authorities.
The Federal Government created the IIG role to placate farmers. It was expected that Mr Keelty would have the power to investigate suspected water theft across state lines and ensure water recovery targets can be met.
However, the position was never granted the legislative powers to investigate cross-state issues, nor could he compel witnesses to give evidence.
The Federal Government told the hearing that the IIG office was only meant to fulfill an "oversight function".
Farming advocate Lachlan Marshall has told the Deniliquin Pastoral Times that the appointment was just a political ploy by former Water Minister David Littleproud.
"To say we've had a gutful of governments playing with our livelihoods and communities is an understatement," Mr Marshall told reporters.
"I don't think Littleproud and his government cohorts had any intention of trying to bring about the changes that are needed. They were faced by thousands of angry protesters in Canberra and to keep us quiet they promised us the world but have again delivered nothing.
"We were probably naive to think Littleproud would do anything else."
The current federal water minister, Keith Pitt, has announced the Commonwealth will attempt to create a new inspector-general of water compliance office with the same responsibilities as the IIG.
Opposition senator Jenny McAllister says that the new body, like the IIG, will be held back from investigating matters of integrity.
"The watchdog never had any powers. It was appointed on an interim basis and disappeared as soon as he came, almost, and now we've got another announcement about a new watchdog which also doesn't have any powers, and is vacant," Senator McAllister said.
The Government claims it will name the new head of the office by the end of the year.
Mr Marshall, deputy chair of the Speak Up for Water campaign, says Mt Keelty should be replaced with a "fair dinkum inspector-general who will work with us to call out faults in the Basin Plan and help get them fixed".
"We want the current Water Minister Keith Pitt to consult with us about an appointment. We want input so there is at least a little confidence that this person will genuinely work with us to find solutions to this disastrous plan," he said.