River review shows shrinking ranges

Print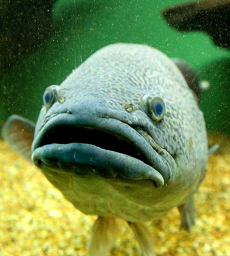 A third of Australia's freshwater species could lose the majority of their home ranges due to climate change, research suggests.
Experts from Macquarie University and the CSIRO have modelled the future ranges of 527 species of freshwater insects, molluscs, crayfish, frogs, fish and plants across NSW.
Averaged across climate scenarios, the ranges of 231 species (44 per cent) were projected to decline by over 50 per cent by 2085.
The researchers say that, while predictions for a specific species may be unreliable, they can identify where the impact of climate change on freshwater biodiversity in NSW is likely to be most consistent.
"Early action is often viewed as critical to preventing species loss under climate change but relies on models predicting into the future that are surrounded by uncertainty," says lead researcher Dr Alex Bush.
"Whilst predictions for a specific species may be considered unreliable, we can identify where the impact of climate change on freshwater biodiversity in NSW is most consistent, as well as where different sources of uncertainty are influential."
"We hope that by better communicating the distribution of modelling uncertainty, more strategic approaches can be employed to improve adaptive management and balance risks."