SA access increased

Print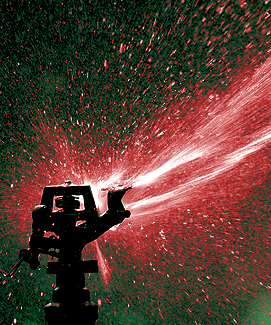 SA irrigators have been given access to more water.
Water allocations for South Australian River Murray irrigators have been increased due to rainfall and improving conditions across the Murray-Darling Basin.
Farmers will see 77 per cent of their entitlements for the 2020/21 water year.
"Rainfall across key catchment areas continues to see conditions improving across the basin, leading to further increases in water availability for South Australian irrigators," SA's acting River Murray water delivery manager Adrienne Rumbelow.
"It's now looking likely that allocations will reach 100 per cent by October. We anticipate that winter will see continued improvements to inflows and storage."
Allocations for the current growing season were initially set at less than 10 per cent, but have been steadily increased in response to rainfall.