SA pushes for portfolio split

Print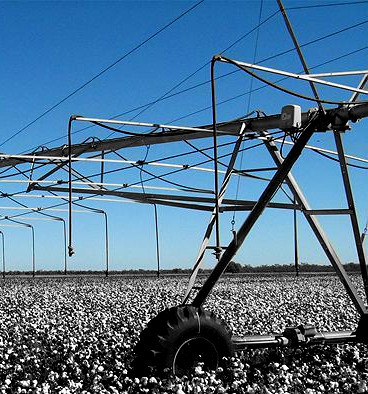 Both sides of SA Parliament are coming together to convince the Federal Government to split the water and agriculture portfolios.
The water portfolio was merged with the agriculture portfolio at the request of the National Party (whose members normally hold agriculture) in 2015.
SA's Labor Government and the Liberal Opposition say they will support a motion by the SA Greens to formally request the Prime Minister separate the two portfolios.
"The water portfolio and agriculture portfolio at a commonwealth level should not be held by the same minister, the [portfolios] compete with each other," SA Greens MLC Tammy Franks said.
"We need a minister to stand up for the Murray and only holds the water portfolio and not agriculture."
Mr Turnbull currently holds the portfolios in an acting capacity until deputy PM Barnaby Joyce's fate is decided on December 2.
"While Barnaby Joyce is off contesting the by-election we don't have him in this portfolio, so it's a great opportunity to fight for the river and for the water portfolio not to be given back to Barnaby Joyce," Ms Franks said.
SA opposition water spokesman, David Speirs, conceded the Liberal Party would give the motion "lukewarm support".
"I don't believe it is the place for a State Parliament to be telling a Prime Minister how he should construct his parliament, it's an unusual thing to do," Mr Speirs said.
"But we believe it's a valuable motion and does stay quite clearly that we have concerns about the current administration of the river."
Ms Franks said the motion passing would be a rare occurrence.
"I'm not sure if this method has been used very often, if at all, but the Murray is so important that it should see our whole parliament unite," she said.
SA water minister Ian Hunter said it was a "commonsense proposition".
"It takes the policy position back to what it was under the Howard Government when Malcom Turnbull was the Minister for Environment and Water Resources," Mr Hunter said.
"That separation of agriculture and water portfolio had been constant until the Nationals strong-armed the portfolio off the Liberals in 2015.
"We understand the Prime Minister is in a tight spot and relies on a one seat majority in the Federal Parliament, and he's essentially been blackmailed [by the Nationals] to hand over the keys to all the goodies.
"But we think he needs to take a broader view, that is respect for the whole Murray, and if he doesn't act, then all South Australians will have the right to judge him very harshly."