SA wants waste opportunity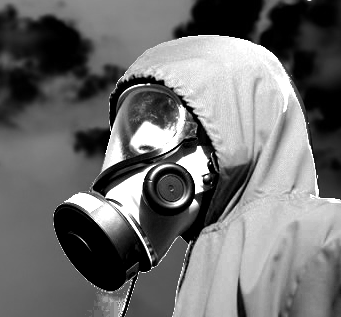 South Australia is lining itself up as the new home of nuclear waste in Australia.
The findings of the Royal Commission into the Nuclear Fuel Cycle have been released, with experts claiming that the development of storage and disposal for used nuclear fuel in SA could see the state meet a "global need".
The inquiry found such a site could be operational in the late 2020s.
Commissioner Kevin Scarce says there are 390,000 tonnes of high-level nuclear waste stashed around the world, including nearly 10 million cubic metres of intermediate-level waste from nuclear power generation.
He said SA could handle about 13 per cent of the load.
"Nations have not been able to find a disposal solution that meets their geology," Mr Scarce said.
"National consensus is that deep geological storage is the right solution for spent fuel, kept isolated from the environment for hundreds of thousands of years."
A facility capable of handling 138,000-tonne could generate total revenue of over $257 billion, with costs of $145 billion "over 120 years".
He said South Australia could benefit from forging contracts with those that buy its uranium to store the waste products as well.
"Thirty per cent of the word's uranium is produced in Australia, 80 per cent of that from SA," Mr Scarce said.
"We currently mine and mill and produce yellowcake, the question we've asked ourselves, is can we add value to that product?"
The Government said any facility would need at least 15,500 tonnes worth of waste contracts lined up before it began.
Mr Scarce said building a deep geological disposal project could take up to 30 years, based on similar projects in Sweden and Finland.
Both nations currently store only their own waste, though there has been recent interest in taking on nuclear waste from further afield.
Mr Scarce said the project would generate about 1,500 full-time jobs — "peaking at between 4,000 and 5,000" — during the construction process, and about 600 jobs once operational.
The inquiry found it would bring in about $5.6 billion of new revenue for SA each year, or about $3,300 per capita in SA for the first 30 years.
South Australia has a number of unique suitability characteristics identified during the Royal Commission, including stable geology and seismology, as well as "stable economic and political structures".
"There are a range of risks associated with storage of used fuel, including transport and storage disposal," he said.
"None of this occurs without social and community consent. And that takes sophisticated planning and time."
On the matter of nuclear power generation in South Australia, the Royal Commission found it unlikely to be "commercially viable".
But the probe did find that nuclear power may be necessary to meet global emission reductions targets.
"Our relative isolation from interstate limits our ability to import and export electricity," Mr Scarce said.
"Considering the cost of generating nuclear power, we don't think it's commercially viable in current market rules.
"That being said, nuclear is a low-carbon energy source, comparable in carbon emissions with renewable technology.
"I think it should be part of the national consideration."
The commission also found that the state's uranium mining secotr had room to expand, but deemed it "not the most significant opportunity at this time".
"Currently regulations are sufficient to manage an expansion of that particular industry," Mr Scarce said.
"Based on geology and evidence we've seen, we believe there is substantial underdeveloped mineral potential in the state."
Mr Scarce will further outline the inquiry's initial findings at a public meeting Adelaide Town Hall on Monday night.