SA Water assists food aid

Print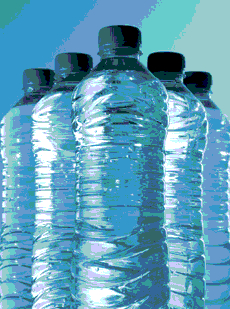 SA Water has paired-up with Foodbank SA to fight hunger.
Football fans at Adelaide Oval have been encouraged to donate a gold coin and receive a reusable BYOB water with all proceeds going to Foodbank SA's annual game day food drive.
SA Water staff collected donations at each of six smart drinking water fountains around the stadium before and during the game, where fans could also fill up their new water bottles for free.
Foodbank SA's Chief Executive Officer Greg Pattinson said he was thrilled with the opportunity to partner with SA Water.
"Food insecurity is a growing problem which is affecting everyday Australians both in the cities and in our regional areas – our mission is to end hunger in this state and our work is dedicated to ensuring people in our communities can live with dignity and have access to sufficient, safe and nutritious food," Mr Pattinson said.
"The generosity of Port Adelaide's supporters has been overwhelming in the past, and with the help of SA Water this weekend, we'd love to top our previous record of 20,000 meals."
SA Water's General Manager of Customers, Strategy and Innovation Anna Jackson said SA Water staff were eager to rally behind the food relief organisation and support their work.
"Foodbank plays a leading role in fighting hunger, creating a better life for our communities right across Australia and it's a privilege to team up and tackle food insecurity together," Ms Jackson said.
"We're hoping to assist their efforts, by raising as much money as possible through handing out water bottles.
"Having reusable rather than single-use bottles is also helping to kick goals for the environment, and with six smart fountains around the Oval, it's even easier for people to fill up with safe, clean tap water for free."