Salmon farms face court

Print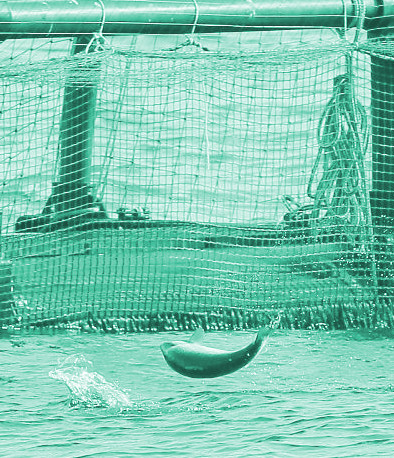 Tasmania's three main salmon producers are in court this week.
Salmon farming company Huon has launched a legal challenge against a 2012 federal decision to allow an expansion of the industry in Macquarie Harbour.
Huon says the decision was not made on a valid basis and has led to environmental degradation.
Rival salmon companies Petuna and Tassal support the 2012 decision, and have made themselves parties to the case.
They say Huon's real concerns are economic, not environmental.
Huon executive director Frances Bender took to the witness stand this week to be questioned by Tassal's barrister Shaun McElwaine.
Mr McElwaine claimed Huon had complained for years that it had been discriminated against, allowing Tassal to benefit financially.
A recent Environment Protection Authority ruling reduced the fish cap to 12,000 tonnes in the harbour, but permitted Tassal to go over that level by 4,000 tonnes if it can capture the salmon's waste.
Ms Bender said Huon's concerns about the stock levels being too high were linked to the negative effects on the harbour's oxygen levels.
She said the idea that Huon actually had its commercial interests in mind was offensive.
"No, it's for the purposes of saving the environment before it blows up," Ms Bender said.
"The conditions put in place to protect the environment have failed miserably."
The legal proceedings come alongside an update on the harbour's health by the Institute of Marine and Antarctic Studies.
The institute has previously savaged the salmon farmers for created oxygen 'dead zones' in the harbour.
The latest report finds oxygen levels in the harbour are still very low, but there is "still clearly potential for recovery in the system".
"Whilst the latest survey indicates that the rate of recovery observed in the last survey has not been sustained, it does still suggest that there is capacity for recovery," the report said.