Santos spreads wells for knowledge

Print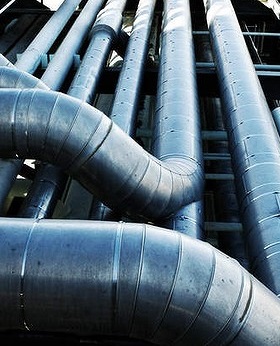 Australian oil and gas company Santos Ltd. is sinking eighteen water monitoring bores around its operations in New South Wales – saying that if water tables are diminished or damaged, they will know about it.
The bores have been dug throughout the year as part of Santos' coal seam gas project in the Gunnedah Basin and the Namoi catchment.
The company plans to start the profitable part of the drilling program, sinking its first CSG pilot well in the Pilliga State Forest this weekend.
"There's two types of monitoring," says Santos hydro-geologist Glenn Toogood.
"We'll look at water level monitoring as well as water chemistry; so we're looking at what the water levels and the water quality are like."
"Deeper groundwater monitoring, such as the deep aquifer monitoring bores being installed at nearby exploration site Dewhurst 8a, will monitor water levels in the geological layers between 500-1,000 metres below the surface.
"These will provide important information on the effects of de-watering the coal seams in the rocks units immediately overlying the targeted coal seams.
"The monitoring will continue right throughout the project," Mr Toogood says.
The Namoi Catchment Water Study was commissioned by the NSW Government last year, to map the possibilities for different levels of CSG extraction in the area.
Santos believes one of the lesser scenarios will be played out.
"The study indicated the anticipated effect of coal seam gas and coal mining activities on aquifers, such as the Pilliga sandstone, was going to be no greater than 0.5 metre," Mr Toogood said.
"Getting wells like this in place will help us to understand what those seasonal variations are, and the hydro-geological system of the area."
Local farmers say they expect to see water-table effects from CSG and irrigation activities, strongly hoping that the two important industries can co-exist in the region.