Sawfish switch kept quiet

Print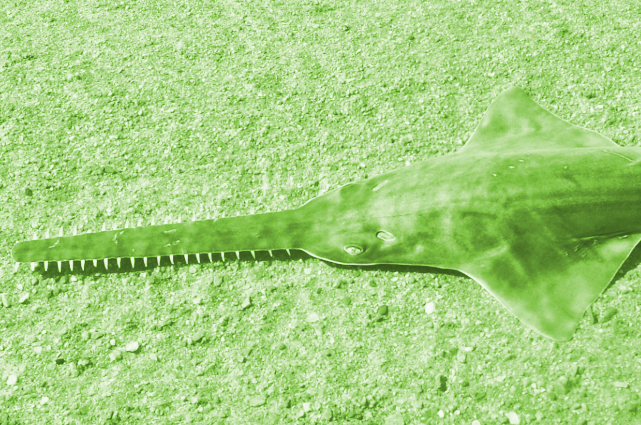 Media inquiries have revealed an attempt to keep an endangered fish relocation effort under wraps.
The WA Government swung into action when around 40 freshwater sawfish were reported to be dying in a parched billabong on a cattle station owned by billionaire Gina Rinehart late last year.
A team of sawfish specialists from Murdoch University was sent out to perform an "emergency translocation" of the critically-endangered fish, which included a fast-tracked exemption from the Fish Resources Management Act to allow the protected fish to be moved.
Emails obtained by the ABC under Freedom of Information reveal that a concerted effort was made to keep media attention away.
"I would like to take a proactive and collaborative approach with Liveringa Station," a regional manager at the WA Department of Primary Industries and Regional Development said in an email.
"… and am trying to prevent this issue getting out to the media.
"If it does go to the media, then it will probably just prevent station staff from reporting it in the future."
The full story is accessible here.
It has raised questions about Mrs Rinehart's Liveringa, Fossil Downs and Nerrima stations' plans to harvest 325 gigalitres of surface to "supercharge" the Fitzroy River region's cattle industry.
Perth's total annual water use is 395 gigalitres.