Senators call for Basin Plan pause

Print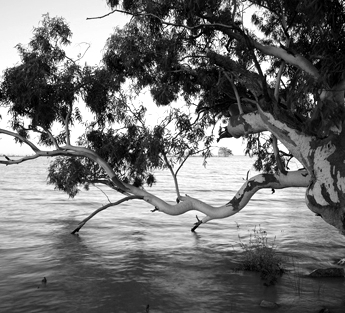 Senate crossbenchers say Prime Minister Malcolm Turnbull should stop the Murray-Darling Basin Plan, until the social and economic consequences of its implementation are better understood.
Victorian Senator John Madigan has told reporters that he thinks the Murray-Darling Basin is "in crisis", decimated by the removal of water from agricultural production under the Basin Plan.
"That crisis affects our families in the Murray-Darling Basin, our communities, our small businesses," Senator Madigan said.
"We're here today because of the effects of this so-called plan that is not balanced between social and economic outcomes, but only is tilted towards the environment.
"If we're not saving the environment for people, who are we saving it for?"
Senator Madigan has the backing of fellow Victorian Senator Ricky Muir, Senator David Leyonhjelm from NSW, Senator Glenn Lazarus from Queensland, Senator Bob Day from South Australia and WA's Senator Dio Wang.
They want Agriculture Minister Barnaby Joyce to be officially given the water portfolio, and are pushing for review of the 2007 Water Act as well.
The Senators say they want to know that Commonwealth policy will hold the social and economic concerns as equally important as the environment.
Tasmanian Senator Jacqui Lambie was conspicuously missing, telling media outlets that she backs the call to pause the Basin Plan implementation and review the Water Act, but she does not want to see Mr Joyce in take responsibility for water.
"The Shenhua mine crisis shows that Barnaby Joyce has failed to look after the interests of farmers, the environment and the water - especially underground water - in his own electorate, his own backyard," Senator Lambie told the ABC.
"I don't know how Australians can trust him, because I certainly don't, to look after the interests of farmers and the environment for a whole nation."