Senators split on water reforms

Print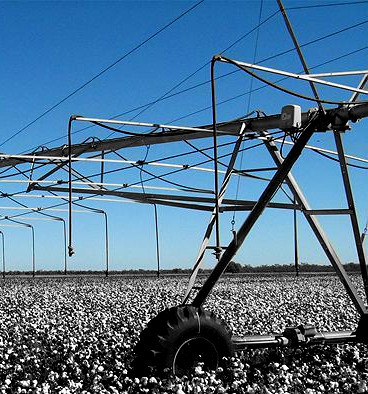 The LNP has been divided by a vote on the Murray-Darling Basin Plan.
Nationals senators have split from their Liberal Coalition partners in a Senate vote over how much water should be returned to the environment from farming.
The Nationals put forth amendments to legislation that would effectively rewrite the Murray-Darling Basin Plan, preventing the Commonwealth from buying water rights from irrigators.
A major goal of the Plan when it was legislated with bipartisan support in 2012, was to provide more water for the environment.
Formerly disgraced Victorian Nationals senator Bridget McKenzie, who is in line for a promotion from new party leader Barnaby Joyce this week, is leading the charge to change the Basin Plan.
Senator McKenzie has her eyes on the water portfolio, according to Labor senators opposed to the Nationals' push in the Upper House.
The amendments were made on a bill that was designed to establish an independent inspector-general of water compliance to monitor the Plan. The bill was put forth by Queensland Nationals MP Keith Pitt - the current federal water minister - but was quickly hijacked by other interests.
Specifically, the Nationals senators proposed changes that would remove a requirement for 450 gigalitres of water to be returned to the environment. The Nationals senators do not believe the government should be forced to carry out the purpose of the plan this way.
They also want to further dilute the original Plan's goal by preventing the Commonwealth from buying water rights from irrigators.
Several senators from other parties have opposed the changes, saying this type of behaviour is why an inspector-general and a tough water cop are needed. Others have asked whether water policy will become part of the next Coalition power-sharing agreement.
The debate continues.