Seqwater offering local grants

Print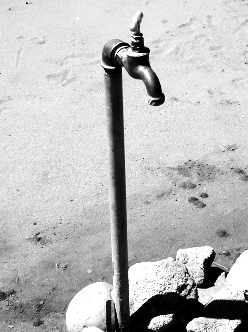 Seqwater is offering $60,000 in grants for 'waterwise' Queensland communities.
Applications for Seqwater's community grants program are now open, offering grants of up to $10,000 for projects.
"The funding enables local organisations to work in partnership with Seqwater to deliver significant projects that connect people to water, encourage water efficient behaviours or promote water as a precious resource," says Seqwater's CEO, Neil Brennan.
"For Seqwater, creating partnerships with local community organisations is essential to our ability to provide safe, secure and reliable water supply to the region. The more SEQ communities understand about the water cycle, the more we can all work together to protect and plan our water future."
Mr Brennan says applications are open until 25 March 2021, with projects to be delivered between 1 June 2021 and 1 June 2022.
"This year, in particular we're looking to partner with community organisations to create waterwise programs that focus on Aboriginal and Torres Strait Islander peoples, youth, young adults, culturally and linguistically diverse communities, and rural Communities," Mr Brennan said.
"This is a great opportunity for our people to be involved at a local level with community groups and projects that ultimately benefit our waterways and future water supply."
Applications must outline support of one or more of the following criteria within the theme of building waterwise communities:
Understand the urban water cycle

Understand water treatment and what makes it safe to drink

Understand where drinking water comes from (including climate resilient water sources like desalination and purified recycled water)

Use water efficiently

Shows care for water sources and the catchments that surround them, and

Participates in decision making and takes action to manage water sustainably
Eligibility criteria and a grant application form are available at the authority's website.