Short shark cull over, longer season still sought

Print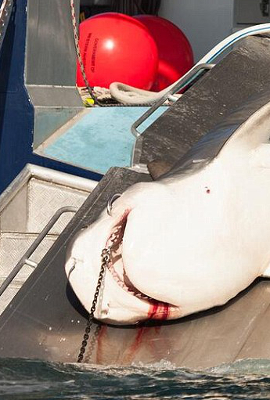 Western Australia's shark culling trial ends this week, but the state is trying to extend it for three more years.
The three-month trial run of the program to kill sharks for being near beaches has stopped for now, after the capture of around 100 sharks in recent weeks.
Government statistics from March 16, the most recent offered, show 33 sharks of three metres or more in length were caught and killed, while 12 were found dead on the drum lines.
Public rallies have been held across the country to speak out against the policy, but activists' attempts to get a Supreme Court order to stop the cull have failed.
The WA Government's effort to extend the trial is being considered by the federal Environment Department and by the related state Environmental Protection Authority.
A decision is due by the 8th of May.
Meanwhile, Queensland maintains its decades-old series of drum lines and shark nets, while New South Wales has nets in the water too.