Snowy outlook hit

Print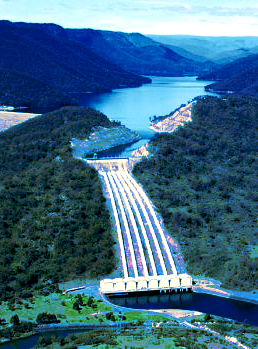 Snowy Hydro's credit rating has been downgraded.
Snowy Hydro is facing a new challenge in the effort to build its Snowy 2.0 hydropower project.
A global economic downturn is affecting energy prices, and some poor rainfall projections are making things worse.
Credit ratings agency S&P has downgraded Snowy Hydro's long-term issuer credit rating from A- to BBB+, saying "weak hydrological conditions" will reduce Snowy Hydro's power generation.
This is expected to be exacerbated by lower wholesale energy prices due to the economic downturn caused by COVID-19.
S&P's report says that "timely and adequate support from the Commonwealth will be critical in maintaining the financial metrics within our expectations for the ratings".
It is bad news for Snowy 2.0 – a project to expand the Snowy Mountains Hydro Scheme, constructing a new underground power station in the Kosciuszko National Park.
The Snowy 2.0 plans rely on profitability coming from a large price difference between peak and off-peak wholesale power prices.
The Commonwealth has already provided equity of $1.38 billion for Snowy 2.0, but ongoing costs and delays already meant it was expected to cost up to $6.2 billion.
S&P said it is "unlikely" the BBB+ rating will improve any time soon.