Snowy slowed by fire damage

Print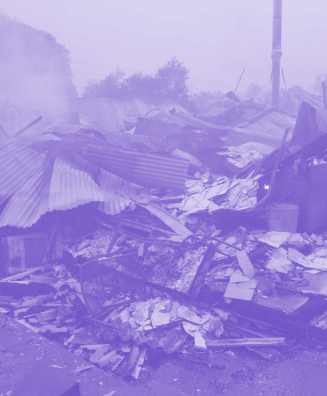 Bushfires are causing problems for the Snowy Hydro 2.0 project, with machinery lost and a nearby town half-destroyed.
More than half of the homes at Snowy Hydro's operational town of Cabramurra, high in the Snowy Mountains.
Fires raced through the town to a remote part of the Kosciuszko National Park - the site of Snowy Hydro's landmark 2.0 project.
It is just the latest hit for the struggling renewable energy project, which has already faced significant cost blowouts and delays.
Snowy Hydro CEO Paul Broad said there has been loss of heavy machinery and communications equipment.
"We've got a video of the fire approaching and it is just unbelievable how quickly it hit us, within minutes it came over the hill and hit the site," he told the ABC.
"We will rebuild, though. Let me be clear, we will rebuild … and do so in a way that will protect us all from the future fires that will inevitably come."
At last report, workers were unable to access the site to inspect the damage.
Mr Broad said there would be a setback in exploratory works for the new hydro power plant.
"We would have lost a significant amount of equipment, it would become very dangerous now with trees falling, so the clean-up will be fairly large," he said.
"But … it won't stop us, probably hold us up a few weeks, maybe a month."