Super sued over climate action

Print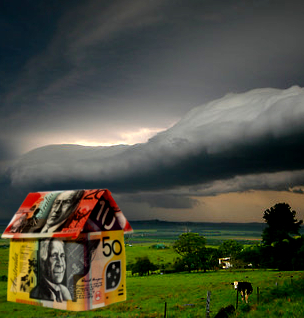 A $50 billion super fund is being sued for failing to provide details on how it deals with climate change.
Ecologist Mark McVeigh should get hold of his super sometime around 2055, by which time the world is predicted to have warmed by more than 2 degrees Celsius.
This level of global warming presents a risk to many businesses and those that invest in them.
Currently, super funds are required to pass on information for members to make decisions about their investments, but it is not known whether strategies to deal with climate-related risks are covered by those laws.
So, Mr McVeigh is suing to test them.
"There's inherent risks to investing in companies that aren't sustainable and contribute to climate change, which will be phased out [in] the next couple of decades," Mr McVeigh said.
He said his super fund, REST, had not given any information on how it would mitigate climate change.
Lawyers at Environment Justice Australia (EJA) say it is enough grounds to sue.
"Mark has asked for information that he reasonably needs to make an informed decision about the management of the fund and that's what the law requires REST to give him," said EJA lawyer David Barnden, who is representing Mr McVeigh.
Mr McVeigh's claim asks the Federal Court to force the fund to release internal information and modelling.
"It's important for younger people to know that their money is going to be protected and people investing their money are going to do it in a way which isn't going to damage the environment, as well as their financial returns," Mr Barnden said.
"This is certainly not an environmental issue. REST invests in long-term assets such as infrastructure and this can be impacted by climate change and sea level rise.
"This is about protecting people's money and it's about what the world will look like when people can access their superannuation in 30, 40 years' time."
This kind of move has been expected for some time, and the financial regulator APRA is already working with ASIC and others to find out if the industry is doing enough to respond to climate-related financial risks.
Former ASIC lawyer Mark Bland, an advisor to super funds, said Mr McVeigh's case have a big impact on the industry and on investments.
"Really we've got the case of sunlight being the best disinfectant," he said.
"The impact for investment returns … is enormous and so I think this is really going to force directors, to the extent they haven't already, consider what the trustee needs to do to respond to climate change risk."