Sydney restrictions relaxing

Print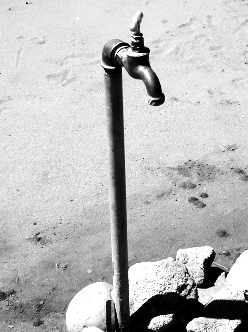 Water restrictions are being relaxed across greater Sydney, but the Greens say the decision is irresponsible.
Authorities have reconnected Sydney's drinking water to Warragamba Dam after it was cut off due to bushfire contamination caused by flooding.
The city will switch from Level 2 to Level 1 restrictions in March, after changes in water quality are assessed.
NSW Greens MP Cate Faehrmann said two weeks is not enough time to learn about oxygen in Warragamba Dam.
"It's grossly irresponsible for the water minister to wind back restrictions now for a good news headline while there are still serious risks around the future viability of Sydney's water quality," Ms Faehrmann said in a statement.
"Sydney could still be at risk of losing 80 per cent of its water supply if the dam suffers from algal blooms or contamination by heavy metals."
Level 1 water restrictions ban residents from leaving hoses running unattended, washing vehicles and buildings with a hose that does not have a trigger nozzle or using standard sprinklers and watering systems.
Breach fines of $220 for residents and $550 for businesses will apply.