Sydney water risk outlined

Print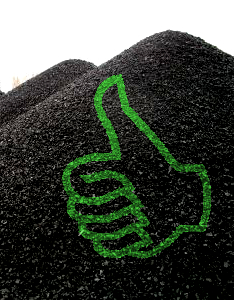 A mining company says its coal expansion plans pose "no risk" to Sydney's drinking water.
Wollongong Coal is seeking NSW Government approval to expand its Russell Vale mine, allowing it to access an extra 3.7 million tonnes of coal over five years. The area the mine wants to expand into is located underneath Sydney's main drinking water catchment
Dozens of parties, including residents, community organisations and businesses, made presentations to a two-day public hearing of the Independent Planning Commission (IPC) this week.
They raised serious concerns about water loss from Sydney's drinking supply among other environmental risks.
But Wollongong Coal chief executive Warwick Lidbury said the company has "engineered out" that risk. He says the use of a bord-and-pillar mining method will mitigate subsidence.
"The board of Wollongong Coal has committed to complete this project and future projects utilising an environmentally friendly process," Mr Lidbury said.
"It excludes longwall mining and has engineered out the risk associated with mining under the water catchment, as well as the noise generated, air quality, and the visual impacts on the pit top area.
"The extraction plan will ensure no cracking of the strata, no additional loss of water from the catchment, no adverse effects of the water quality on the surface, no adverse effects on the upland swamps, no effects that will increase bushfire risk and no effects on any Aboriginal sites."
The Department of Planning, Industry and Environment (DPIE) has recommended the IPC approve the project, agreeing that risks had been removed.
"The revised bord-and-pillar mining method addressed the key concerns raised in previous reports, in relation to the uncertainty around subsidence and groundwater impacts," DPIE director of resource assessments, Steven O'Donoghue, said.
"There'll be economic benefits to the Illawarra and overall, considering that the benefits outweigh the residual costs."
The IPC is expected to make determination on the Russell Vale Expansion Project in a matter of months.