Tassal seeks seal spray

Print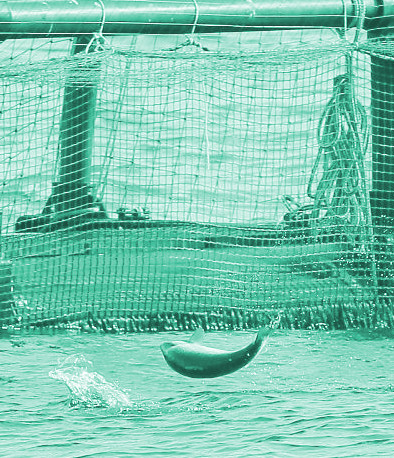 Salmon producer Tassal wants to test water cannons to move seals away from fish farming pens.
The company's plans have raised animal rights concerns, though some expect it would be a big upgrade from the beanbag bullets and underwater explosives previously used.
Tassal has lodged a scientific research permit application with the Tasmanian Department of Primary Industries, Parks, Water and Environment (DPIPWE) to trial spraying a "low-pressure, high-flow" water stream at seals.
It says a maximum of 200 fur seals and long-nosed fur seals would be hit, having a "low impact on seal welfare".
"There is currently a need to identify alternative deterrent devices that have a higher degree of efficacy, and that improve or maintain low levels of risk to animal welfare," the application said.
"The research aims to generate better seal-management practices for improved seal welfare outcomes and [workplace health and safety] of fish farm workers."
ABC reports last year revealed Tasmanian fish farm employees had been firing beanbag bullets and setting off underwater explosives to ward off seals since 2013.
They did this thousands of times, despite only 2 official reports of fish farm workers being injured by the animals.
DPIPWE's Seal Management Framework currently allows both of these methods, as well as the trapping, sedation and killing as "a management option of last resort".
Salmon companies reportedly filed eight "humane destruction" application between 2013 and 2018.