Tassal talks tours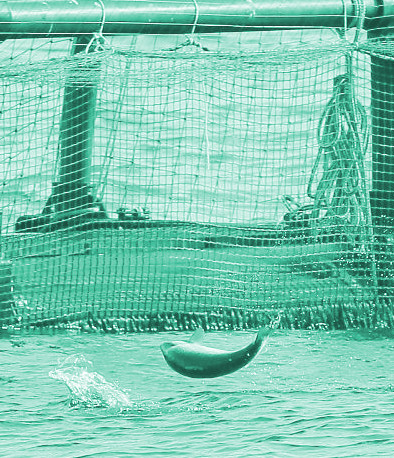 Tassal has announced it will run tours of its new fish farm sites, hosted by the company CEO, while downplaying to death of 30,000 fish at an east coast farm.
The company says the 2016 deaths of juvenile salmon at Tassal's Okehampton Bay lease were due to "human error" described the event as a "minor, one-off mortality issue".
"We are always very sad if something like this happens, but to put it into context, there are 800,000 fish in the water at Okehampton so we lost 3 per cent of our juvenile stock," Tassal said on its Facebook page.
"All fish farmers deal with mortalities — it is built into risk management planning. No farmer achieves 100 per cent survival."
On the same day as news of the salmon deaths broke, Tassal announced company CEO Mark Ryan would personally host tours of the planned oceanic fish farm sites in Storm Bay "from mid-February".
In its announcement, Tassal said "sustainable business is responsible business" and pledged commitment "to continuing to serve better".
"Better quality salmon, better environmental outcomes; better opportunities for Tasmanians and an overall better future for our people and communities," the company said on Facebook.
"At Tassal we want to make sure both our industry and all Tasmanians understand our commitment to ongoing and better stewardship for our beautiful island's resource, also ensuring we remain a globally leading aquaculture company and local employer of choice."