Tassie salmon urged off plates

Print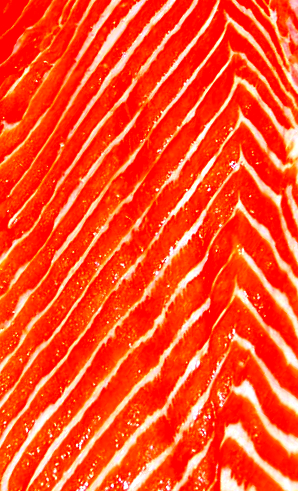 Conservationists say Tasmanian Atlantic salmon should be off the menu for now.
The Australian Marine Conservation Society, publishers of Australia's independent sustainable seafood guide, have downgraded Tasmanian Atlantic salmon's rating from "Think Twice" to "Say No" due to ongoing environmental concerns.
The analysts say the salmon farming industry has expanded "too far and too fast" in Macquarie Harbour, where Huon Aquaculture, Tassal and Petuna run several industrial fish pens.
"We are supportive of sustainable aquaculture and this is an important source of seafood for Australia in the future, but it needs to be done within the bounds of which an environment can support," said Adrian Meder, the sustainable seafood program manager at AMCS.
He said the environmental impacts included dramatic falls in oxygen levels in the harbour, creating dead zones on the seafloor, the loss of industry certification by key players Tassal and Petuna and the death of 1.35 million fish from pilchard orthomyxovirus, POMV.
"If the salmon is running out of oxygen, so is everything else," Mr Meder said.
The conservationists are also concerned about the industry's detrimental impact on the rare and endangered Maugean skate fish.
"Those sorts of impacts are clear and indisputable signals that environment has been pushed too hard," he said.
The Tasmanian Salmonid Growers Association (TSGA) says the industry is "deeply concerned at the misinformed and irresponsible assessment made by the Australian Marine Conservation Society".
TSGA's chief executive, Dr Adam Main, said the assessment did not take into account the three companies' improvements and investments in infrastructure, environmental programs and biosecurity protocols.
"This includes substantial investments into seal-proof infrastructure across companies, to the tune of more than $160 million between them; investments into multi-trophic farming to reduce environmental impacts and substantial funding of marine debris partnerships to further reduce impacts in waterways," he said.