TasWater called on for island supply

Print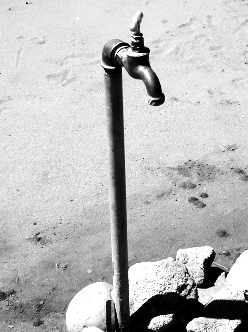 Residents of Tasmania's Bruny Island are looking for an alternative fresh water supply.
Residents are calling on TasWater, the Kingborough Council and the State Government for help.
TasWater has been forced to cart water to the island from mainland Tasmania to replace the supply previously obtained from a now empty bore at Adventure Bay.
With household rainwater tanks and private bores running dry, the situation is getting serious
Bruny Island Community Association's president Fran Davis says TasWater should act quickly.
"There are a lot of people on Bruny who have bores on their properties, but they ran dry as well," she told reporters this week.
"We haven't had enough rainfall, and so the bores are running dry."
One spare supply of water from Mavista Creek in the island's south cannot be accessed due to animal contamination.
TasWater has provided water from a bore at Adventure Bay to commercial water carriers and other customers, but competition for the last remaining supply is becoming fierce.
"We're getting so many tourists now, and the water is being carted to big businesses, leaving ordinary residents with hardly any alternative water, should their tanks run out," Ms Davis said.
"It's not that we don't want tourism, we're happy to have them, it's that there's no infrastructure to cater for the growing population of people coming to the island."
TasWater has issued a statement on the matter.
"Other than the bore which the water carters have access [to], water supply is the responsibility of individual property owners as they are not connected to the TasWater network," it said.
"This is the same in other parts of the state where there is no connection available to the network."
TasWater says it will keep an eye on future demand.
"TasWater has a number of systems with highly transient populations due to tourism," the statement said.
"In the case of Bruny Island, on the occasions the bore supply needs supplementing due to dry conditions or extra demand, at this stage, TasWater will ensure continued supply by way of carting water to the island."