TasWater's big fix-up gets green light

Print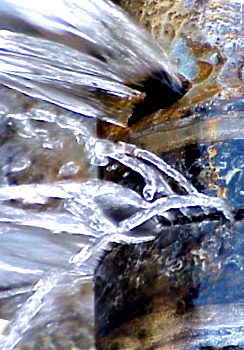 TasWater has pledged to reduce the number of towns where residents need to boil drinking water.
TasWater's website has five "do not consume" alerts at the moment, as well as 15 notices to boil water before drinking, ans several temporary boil water notices.
The authority says it has set a goal to remove alerts from at least 18 towns over the next three years.
TasWater chair Miles Hampton said aging infrastructure will be fixed.
"That means that our customers in those towns will be able to drink the water without having to boil it," he told ABC reporters.
"In some of the towns [the works] are already underway.
"No-one likes to have to boil their water, but the reality is they have access to potable water, albeit having to boil it beforehand.
"Some of these townships are extremely small and working out the sensible solution for the smaller towns is always going to be a challenge."
TasWater also plans to do major work on water storage dams, after reviews found a handful of its 309 dams to be "non-compliant".
"Some of our dams are getting quite old," Mr Hampton said.
"It's not unusual however for water authorities to have some dams that are getting towards the end of their lifespan that are monitored on a regular basis."
TasWater's new corporate plan includes some other goals for the future, such as to stop customers from having to pay different rates for water and sewerage.
The plan has been endorsed by the 29 local governments that own TasWater.