TasWater takes up MONA MoU

Print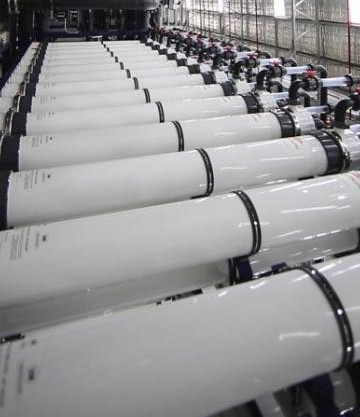 The council-owned TasWater has signed a deal with Tasmania's famous museum to upgrade sewerage infrastructure.
TasWater has announced the signing of an MoU with the Museum of Old and New Art (MONA), which will see the two organisations work together to identify a solution to the current environmental issues faced by TasWater's Cameron Bay site.
The upgrades should both benefit the local community and help facilitate MONA's planned redevelopments.
"The signing of the MoU allows our organisations to combine expertise and create a solution that is both fit-for-purpose and delivers economic benefit to the community," TasWater Chairman Miles Hampton said.
"We will look at upgrading the existing sewage treatment plant to a standard that will allow concurrent operation of the plant and MONA's redevelopment. Other options include an alternate Sewage Treatment Plant and we will consider technologies to produce Class A recycled water for use on the site."
The MoU will produce a framework that addresses funding, governance, contracting, ownership and operating models. It will also lay out milestones for progress and outline the responsibilities of each organisation to engage with the public and ensure the solution meets community expectations.
"Collaborations like this demonstrate TasWater's commitment to supporting business and development in Tasmania. They promote understanding and help ensure a sustainable water and sewerage industry in the long term," said Mr Hampton.
"Importantly, this MoU reinforces TasWater's relationship with MONA and paves the way for other opportunities to work together in the future."