Temperatures tipping turtle sex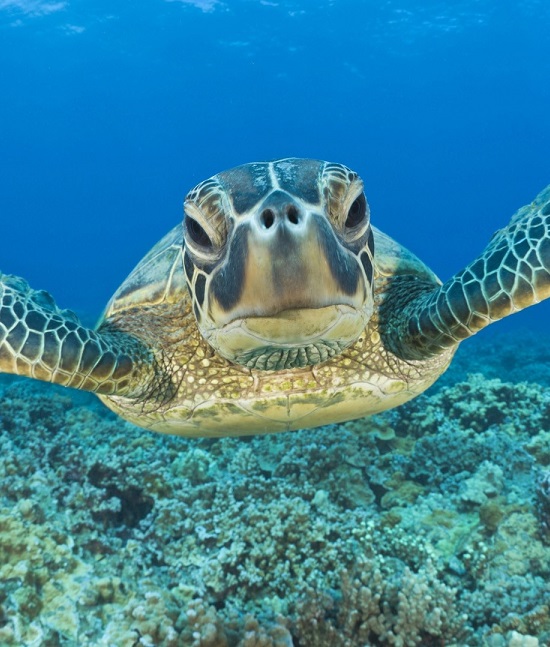 New research shows rising temperatures are turning almost all green sea turtles in a Great Barrier Reef population female.
Sea turtles' sex is determined by temperature, with the proportion of female hatchlings increasing when nests are in warmer sands.
Experts from the National Oceanic and Atmospheric Administration, California State University and Worldwide Fund for Nature Australia have looked at two genetically distinct populations of turtles on the reef, and found that the northern group of about 200,000 animals is overwhelmingly female.
The southern population was 65 per cent to 69 per cent female, while females in the northern group accounted for 99.1 per cent of juveniles, 99.8 per cent of subadults and 86.8 per cent of adults.
"Combining our results with temperature data show that the northern GBR green turtle rookeries have been producing primarily females for more than two decades and that the complete feminisation of this population is possible in the near future," the paper said.
The temperature required to produce male or female hatchlings can lead to 100 per cent male or 100 per cent female hatchlings within a range of just a few degrees.
"Furthermore, extreme incubation temperatures not only produce female-only hatchlings but also cause high mortality of developing clutches," the paper said.
"With warming global temperatures and most sea turtle populations naturally producing offspring above the pivotal temperature, it is clear that climate change poses a serious threat to the persistence of these populations."
The research was facilitated through the Great Barrier Reef Rivers to Reef to Turtles project by the World Wildlife Fund Australia.