Tiers clash on weir report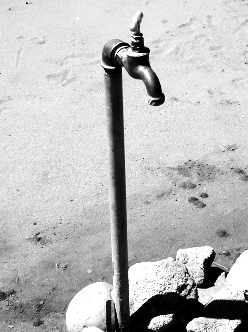 An internal report has revealed the cost of not building a new weir in Rockhampton.
The 229-page Lower Fitzroy River Infrastructure Project report was commissioned by State Government-owned corporation, the Gladstone Area Water Board.
It reportedly calls on the Queensland Government to build the much-delayed Rookwood Weir as soon as possible, describing it as the cheapest way to secure water for the region.
The regional city and nearby towns could face serious water shortages from just one failed wet season, the experts say.
Rockhampton's main source of water is the Fitzroy Barrage storage, and so is at the whim of seasonal inflows, including the annual wet season, to maintain supply.
Queensland Premier Annastacia Palaszczuk says her Government only received the report on October 27 and has not seen the full business case for the project, but has been accused of moving too slowly.
Meanwhile, the report says Queenslanders could face a $500 million bill to pay for 600 B-double trucks to transport water into central Queensland every day, unless the weir is built.
Prime Minister Malcolm Turnbull has allegedly offered to pay for the project in full, but Ms Palaszczuk is refusing the offer.
The Prime Minister has accused the Premier of being "beholden to an inner-city Green-Left agenda that doesn't like dams".
Building Queensland reportedly advised the State Government that the water would have to be trucked in from Awoonga Dam.
"Building Queensland estimated ... a total cost for five months' emergency supply at $486 million, while noting that there were doubts over the feasibility of this solution,'' the report said, according to News Corp.
"Gladstone Area Water Board's position is that this solution is not feasible at the required scale (and) the logistics involved are daunting.
"[It would mean] 4000 daily B-double movements of a 260km round trip.
"Working 24 hours, seven days and assuming a filling, travel, delivery and return travel time of only 3.5-4 hours, a fleet of at least 600 B-doubles would be required.
"The as-yet unidentified filling point(s) and delivery point(s), and the regional road network would need to be able to accommodate the constant movement of 300 B-doubles in each direction between Rockhampton and Awoonga, ie approximately two departures per minute.
"Rockhampton's continued reliance on a single source is particularly risky because that source is uniquely vulnerable to low inflows.
"The characteristics of the barrage storage and the Fitzroy flows, combined with Rockhampton and the Capricorn Coast's demand, mean the storage is insufficient to make sure supply can survive a single failed wet season.
"In the event of a period of low rainfall, such as a failed wet season, Rockhampton has no means to respond with demand management measures or contingent water supply arranges and instead is likely to experience a complete supply failure."