Tiny neighbours want tougher stance

Print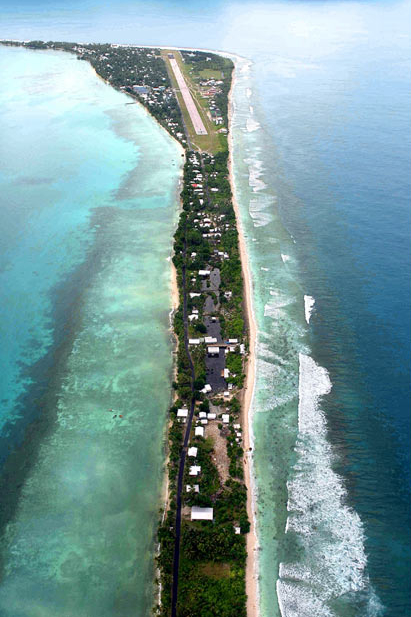 The nations of the Pacific islands are again raising their voices to prevent the destructive effects of climate change.
The Alliance of Small Island States (AOSIS), which includes leaders of nations like Tuvalu, the Cook Islands, Palau and Nauru held a closed session ahead of last week's Pacific Islands Forum.
They say global warming is already harming their people, and have agreed to call for a moratorium on new coal mines.
It is part of a larger push to get all countries to decarbonise their industries and economies to limit global warming to 1.5 degrees.
Australian Prime Minister Tony Abbott was in Port Moresby for the Pacific Islands Forum (PIF), where he heard the call for an end to coal mining.
Given that it is one of Australia's largest industries, the island nations are being realistic about their chances of success.
"Small island states have been calling for shift to renewable energy, to decarbonise the world economy if you wish, and that's why I think that call by [AOSIS] leaders, again, is not unreasonable," said Tuvalu prime minister Enele Sopoaga, the new chair of the group.
"What we are talking about is survival, it's not about economic development... it's not politics, it's survival," Kiribati president Anote Tong said on Monday.
"I think they [Australia] need to come to the party, if they really are our friends then they should be looking after our future as well."
Tong said the island nations would send an unequivocal message ahead of climate talks in Paris that average global warming should be limited to 1.5 degrees over pre-Industrial Revolution levels.
He said that if Australia does not agree with this goal, it should reconsider its membership of the PIF.
"We cannot negotiate this, we cannot be bought by aid on this one," he said.