Toowoomba awarded top water

Print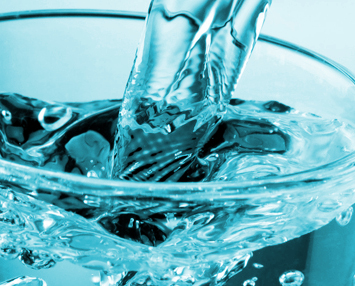 The Queensland city of Toowoomba has been named as the location with the best-tasting drinking water in Australia.
Toowoomba took out the Water Industry Operators Association of Australia's third annual Best Tap Water in Australia competition with a sample taken from Toowoomba Regional Council's Mt Kynoch Scheme.
The association's COO Craig Mathisen said this year's competition was particularly stiff.
Water providers across Australia tasted randomised samples at each of their annual conferences to choose the finalists.
Then, a panel of 150 tasters made the final decision.
Finalists included Icon Water in the ACT, SA Water, Goulburn Valley Water in Victoria, and Fenton in Tasmania.
"All the samples were at the high end. Australia is very fortunate to have high-quality drinking water across all of our communities," Mr Mathisen said.
"It's an interesting competition and for us it's a real celebration of what the businesses and operators do 24/7.
"It surprises a lot of people that water has different tastes depending on where it comes from.
"It's not until you actually taste samples from various parts of the state or the country that you start to notice some discernible differences.
"A lot of the time it can be dependent on the source of the water," he said.
Professor Peter Scales, from Melbourne University's Department of Chemical Engineering, said the source of the drinking water (either from the surface or reservoirs) as well as the different purifying processes employed contribute to differences in taste and aesthetics.
"A lot of people don't like water from Adelaide or Perth because it's quite salty water," he said.
"Typically waters from mountain streams that don't have very much salt, organics or toxins tend to be the best-tasting waters.
"But there is quite a subjective nature to what is a good water. People have different tastes."
Samples were judged on features including colour, clarity and odour.
Mr Mathisen said good water is clear and transparent, but taste is the ultimate factor.
"Some [of the final samples] had a bit more of a murkiness to them, but they were all of a very high quality," Mr Mathisen said.
"[Tasters] were interested that water doesn't just taste the same — that was probably the main message we received."
The win means Toowoomba will represent Australia at the International Water Tasting Competition in America in February.