UNESCO Reef claim downplays risks

Print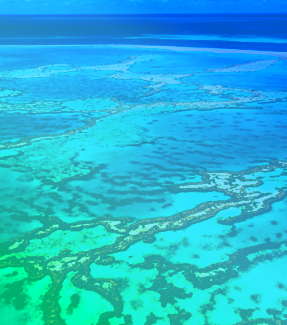 UNESCO has decided not to include the Great Barrier Reef in its latest 'List of World Heritage in Danger'.
But even without the downgrade, the Reef is in a rough shape.
Over the past 12 months hard coral cover on the Great Barrier Reef has declined by about a quarter, bringing average reef-wide coral cover down to 18 per cent, but that is based on studies that do not yet include the impact of Tropical Cyclone Debbie or the further intense coral bleaching in 2017.
Professor David Booth, former president of the Australian Coral Reef Society, says UNESCO might have been too conservative.
"The Great Barrier reef is under extreme threat from climate change, coal development, overfishing and influx of nutrients and the lack of UNESCO recognition of the danger it is in is perplexing," he said.
Dr David Suggett, leader of the Coral Physiology Processes Group at the University of Technology Sydney, said it could be misrepresentative.
"The UNESCO outcome entirely detracts from climate change and the impacts it has brought. We have lost an unprecedented amount of coral from two years of back-to-back coral bleaching. This will continue to happen unless we can tackle climate change, so to say that the reef is no longer 'in danger' could easily be misleading," he said.

"I am concerned that the outcome infers the reef is 'OK', when it is, in fact, worse than ever; having witnessed the catastrophic effects of this bleaching on the coral communities in the northern sector of the reef first hand in June, the GBR is not OK.

"On a more positive note perhaps, we can logically infer that the reef simply cannot take any more impacts. Clearly, if there have been 'wins' for improved water quality that enables the GBR to avoid being placed 'in danger', any future developments, such as the Adani mine, will of course entirely undermine this victory."
Anna Marsden, Managing Director of the Great Barrier Reef Foundation, welcomed the decision but agreed much more needs to be done.
"It is clear everyone must step up and do more to protect our global treasure," she said.
"UNESCO acknowledges our Great Barrier Reef, as we've seen with reefs worldwide, it is a system under serious pressure due to the impacts of climate change.

"We must do everything we can to boost resilience investing in strategies for its long-term conservation.

"Our focus continues to remain on mitigation and adaptation to climate change.

"We need to buy the Reef time as the world works to meet the terms of the Paris Agreement."