Union clings to Labor's line as LNP forces change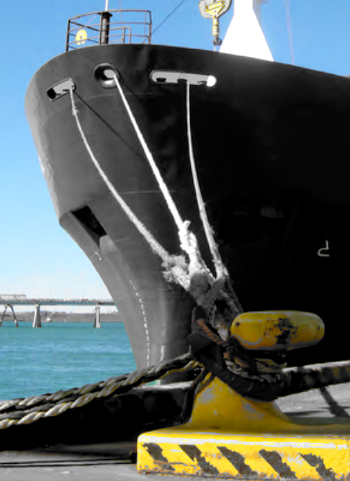 Farmers, industry groups and the Federal Government are all calling for reform of coastal shipping regulations, but the Maritime Union of Australia (MUA) says it won't happen without a fight.
MUA national secretary Paddy Crumlin says the current set of coastal shipping rules are the result of years' of debate with the previous Labor federal government.
But Infrastructure Minister Warren Truss has labelled the 2012 reforms as uncompetitive, protectionist and a "sop to the Maritime Union".
The union says the rules attract private investment.
The changes to the Coastal Trading (Revitalising Australian Shipping) Act 2012 that sparked the stoush enforced new requirements on foreign-flagged vessels, including:
Foreign-flagged vessels to undertake a minimum of five voyages in a 12-month period with loading dates, origin and destination, cargo types and volumes specified at the start of that period
Foreign registered ships are only allowed to carry cargo if there are no Australian-flagged ships (or foreign-flagged ships transitioning to Australian-flagged) that can do so
Foreign-flagged ships carrying foreign crews must pay Australian award wages
The Infrastructure Minister outlined a reform agenda for the 2012 rules at a shipping conference in Sydney this week, and has received the backing of the National Farmers Federation (NFF).
An NFF spokesperson told reporters that the changes outlined by Mr Truss would improve the entire freight network and boost productivity beyond just the import/export points.
They say the current coastal shipping rules inhibit some services on the coast, making shipping too expensive for the majority of farmers and pushing domestic freight off ships and onto the road and rail network.
The Maritime Union's spokesperson Paddy Crumlin told ABC reporters that the claim that domestic shipping was too expensive is aimed at targeting the MUA in an ideological agenda.
"We're not going to make cars, we're not going to manufacture. What are we going to do in the future?"
"We're a shipping nation, we have been since colonisation.
"These guys [Federal Government] are out there, mounting a pogrom, a jihad, against Australian seafarers for goodness sake," Mr Crumlin said.