UQ's water-tech funding tap kept open

Print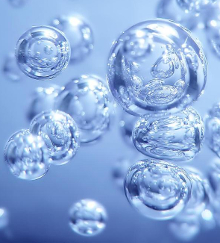 University of Southern Queensland (USQ) researchers have secured funding for new research into water and energy efficiency on Queensland farms.
USQ's National Centre for Engineering in Agriculture (NCEA) says it welcomes a Queensland Department of Natural Resources & Mines grant of $89,190, which will be used to develop and promote technologies to assist irrigators with scheduling and water management.
"We're going to be working with these farmers and their industry advisors to help them better understand their systems for better crop production and water management," said NCEA Deputy Director Mr Erik Schmidt.
"The next step is to develop calculation tools, accessible on smart phones and other mobile devices, that allow irrigation farmers to maximise their productivity and manage their water resources.
"Scheduling irrigations to match volume of water applied with the crop water requirement has been identified as a very simple method for reducing water loss through over-irrigation and for reducing energy wasted in pumping more water than necessary."
Mr Schmidt said some of the money will take on-farm water management to a new digital frontier.
"We will also be adding in Augmented Reality features to enhance the user interface of our Scheduling Irrigation Diary tool.
"We plan to profile at least 30 irrigation farms in the horticulture, sugarcane, and dairy industries to assess their system capacity and managed system capacity.
"This will give us a better understanding of how widespread the issues of undersized or undermanaged irrigation systems are."
Researchers on the project include Senior Research Engineer (Irrigation and Water Engineering) Michael Scobie, Software Developer Lidya Agustina and Research Scientist/Engineer Dr Jochen Eberhard.