Vague plans to re-check new mine's thirst

Print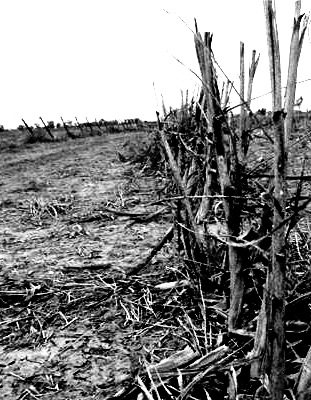 Angry farmers confronted the NSW Premier in Tamworth this week, forcing the Government to look over a recent mine approval.
NSW Premier Mike Baird and his team were in the rural area to spruik a new drought plan, but were confronted with water issues of a different sort.
Farmers were angry at the Planning Assessment Commission's (PAC) approval of a major new coal mine at Caroona.
The Chinese government owned Shenhua Watermark Coal project received the green light from the Planning Assessment Committee last week.
The giant open cut coal mine will extract up to 10-million tonnes of coal a year for 30 years, but Gunnedah farmers say this will be at the cost of food security and their very livelihoods.
The Premier told the crowd that he accepted the PAC's determination, and believed the water modelling was sound.
But this was contradicted by Deputy Premier Troy Grant after a meeting with farming at Caroona.
Mr Grant said he wanted the water modelling to be checked again.
"It was a robust and well informed discussion with farmers from the Liverpool Plains and I have given a commitment I will visit the site."
"I certainly support Kevin Anderson's calls that, Minister Roberts is given the undertaking to check, triple check and quadruple check if necessary the water modelling to make sure that the foundation of the evidence considered by the PAC meets muster," he added.
Nationals MP for Tamworth Kevin Anderson has questioned the water modelling the PAC relied on as well.
The Deputy Premier said the Federal Government would be looking into the concerns about water, Koala habitat and the protection of Aboriginal heritage.
"There are different processes for each of those issues to be addressed at and they will form, appropriately the approval and consent that is required to be given at the federal level," he said.
But a major pillar of the federal government's approach to mine approval is to go with the studies performed at the state level, in an attempt to cut duplication.
By Mr Grant said that until federal process is completed, any questions surrounding the PAC process will not be addressed.
"If people are unhappy with the outcome, that is why the federal approval process is also in place before we move into assessing the merits or otherwise of the PAC's process," he said.