WA farmers go to ground

Print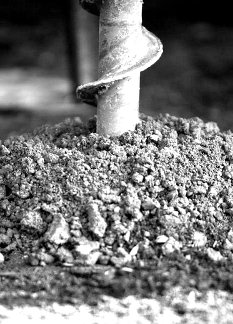 With nothing coming down from above, WA farmers are searching below ground for new water.
Aquatech Drilling owner Luke Garbelini says his company can barely keep up with the demand.
"We've probably got four-to-six months' work in front of us, that's how busy we are," he told the ABC.
"A lot of the property owners that have had us look for water said they've usually not had an issue with dams running dry before.
"They've never had a bore, but now they're actually drilling a bore to try and find water and supplement supply so they can keep their cattle or crops."
Others are turning to less scientific methods involving wiggling wires to find supplies.
Neil "Nifty" Derrick has practiced water divining for about 50 years, and says his services have never been in greater demand.
He has travelled the length of WA's south coast in recent weeks.
"When you start driving the Great Southern and South West, you see dams dry that have never been dry for 15-20 years. The government and city people don't realise how bad it is," Mr Derrick told reporters.
"If anyone wants some water divining done, it's not going to cost them the earth but if I find something, that's worth gold to them.
"My grandfather could do it, and his father could do it back in the late 1800s.
"When I go it's probably gone."