WA farms officially dry

Print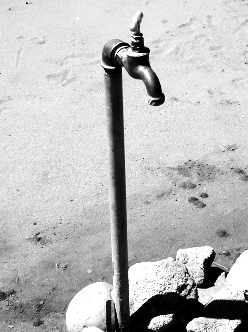 The WA Government has declared two areas in Western Australia's southern grain belt 'water deficient'.
It is the first time in nearly eight years that water scarcity has been officially recognised in WA.
The Department of Water and Environmental Regulation (DWER) is now carting water to affected farmers and their remaining livestock.
The State Government said it is the result of prolonged dry conditions associated with climate change.
Farms along a coastal strip from Albany to Hopetoun in the state's south-east, and inland through the Lakes District have all seen well-below average rainfall for the last year.
This came after severe flooding that damaged some roads and farming properties in early 2017.
The State Government's 'water deficiency declaration' allows it to safeguard the welfare of livestock and the commercial viability of farmers during very dry periods.
An application to local government is needed from five or more farmers within a 20-kilometre radius, who travel over 40 kilometres to access emergency water.
The extra help will benefit about 14 farms in the areas of Mount Short and Mallee Hill.
The Ravensthorpe Agricultural Initiative Network (RAIN) grower group wants the system to be reviewed, with RAIN executive officer Elisa Spengler saying it is outdated.
"You need a group of farmers to approach the shire, who then contacts another government agency, who then goes to the minister," she said.
"It could've been a bit of a quicker process I would've thought.
"There's access to some good rainfall data these days which shows [the area] was rainfall deficient for the last 12 months."
WA Water Minister Dave Kelly said more and more of the state is being impacted by dry conditions.
"It's an impact of the drying climate that we're experiencing," he said.
"We're not sitting back waiting for [declarations] to come in.
"The Water Corporation and DWER are very proactive about locating additional community water resources we can bring online."