Warning signs for small community

Print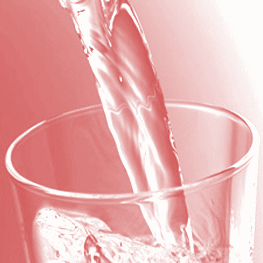 Notices to stop drinking water have been posted in a community that sits 70km downstream from a lead, zinc and silver mine.
Water is being trucked into the community of Garawa near Borroloola in the Northern Territory, after high levels of lead and manganese were found in its drinking water.
The NT Government has issued a precautionary advice not to use the normal sources for drinking, making food or cleaning their teeth.
An open cut operation is being developed at the world's second largest lead-zinc deposit just 70km southwest of Borroloola, but officials have suggested any link between the Glencore operation and the contamination.
The Power and Water Corporation recently informed the NT's Department of Health that its routine testing identified an elevated level of lead at one site, and an elevated level of lead and manganese at another.
PWC says it is working to determine the cause, including sampling and testing of water from the local reticulation system.
A water tanker has been organised for the community, where it will provide a short term alternative drinking water supply.
Gawara community leader Keith Rory says it is extremely concerning for locals.
"It's frightened us. It's frightened people all over the region. People are very scared," he told the ABC.
"Its a big concern, not only for the Garawa camps, but for all the clan groups.
"People are getting bottled water from the shop now."
Glencore issued a statement saying: "There is no indication this incident is in any way related to McArthur River Mining's operations".
"McArthur River Mining undertakes comprehensive monthly water quality testing in a number of locations in and around the site, including from McArthur River near the Borroloola community.
"These results have consistently shown lead levels to be significantly below the Australian Drinking Water Guidelines," it said.
Glencore has made an Environment Impact Assessment application to double the size of the mine.