Watchdog says sunscreen claim's meaning has changed

Print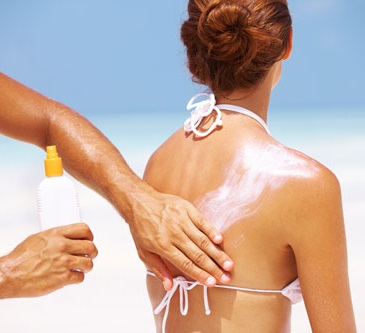 Australia's consumer watchdog has barked-down claims about the alleged danger of nano-materials in sunscreen.
Lobby group Friends of the Earth lodged a complaint with the Australian Competition and Consumer Commission (ACCC) saying two manufacturers falsely claimed their formulations were 'nano-free'.
The group believes that the inclusion of extremely small particles in sunscreen is dangerous to human health. Nano-materials have been included in sunscreen to make it more transparent, to combat peoples' fears that their application may be visible.
The ACCC rejected the Friends of the Earth's claim on the basis that the definition of 'nano' has changed.
At one time, 'nano' was used in reference to particle size, before common usage shifted so that it came to refer to sub-particle elements.
"That change in definition meant our product at one stage could be defined as non-nano and then as a result of that change in definition, we became nano," said Rade Dudurovic, non-executive chairman of one of the accused sunscreen companies.
Friends of the Earth were disappointed at the finding, saying there is no-one to hold the sunscreen companies to account.
"We're concerned that because there's no regulation of nano ingredients in sunscreens, sunscreen ingredient manufacturers can effectively get away with making misleading claims," Friends of the Earth co-ordinator Louise Sales said.
Regulation for the sunscreen industry falls under the purview of the Therapeutic Goods Administration (TGA), which has continually declined calls for the labelling of nano-materials in sunscreens due to the lack of evidence of danger.
A recent study tested a number of nano-particle sunscreen ingredients, including titanium dioxide and zinc oxide, to see if they can indeed penetrate the skin and enter the body.
The tests found no evidence that the nano-materials could penetrate beyond the outer layers of the epidermis, which are made of already dead skin.
Even after applying sunscreen four times per day, for five days a week, over an entire month, the nano-materials showed no sign of reaching below the protective layers of skin.