Water study shows shifting supplies

Print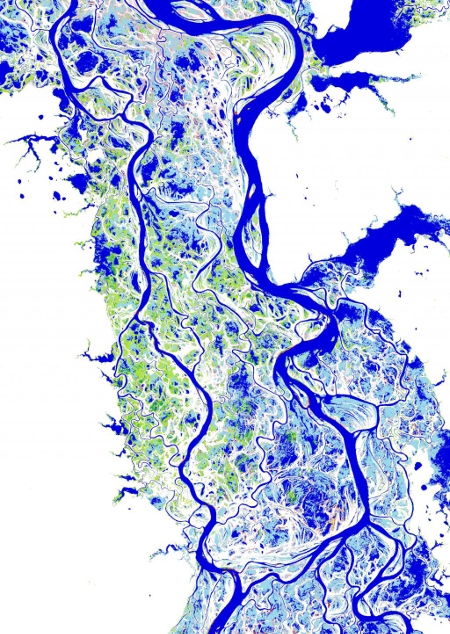 An analysis of 30 years' worth of global water data has been released.
It finds that distribution of water across the globe has changed significantly, with water disappearing permanently from an area of almost 90,000 square km – an area larger than Tasmania.
The study suggests that drought, reservoir creation (such as dam building) and water extraction seem to drive most of the changes.

Previous studies have mapped the global distribution of surface water and tracked local and regional changes in surface water over time, but there has been no global and methodologically consistent quantification of changes in surface water over time, until now.
European researchers analysed over three million Landsat images, taken between 1984 and 2015, to quantify month-to-month changes in surface water at a resolution of 30 metres.
They used an algorithm to classify each 30 m × 30 m square as either land or open water (including both fresh and saltwater, but excluding the oceans).
The authors found that over the past 32 years, permanent surface water has disappeared from an area of almost 90,000 km2, with 70 per cent of that loss occurring in the Middle East and Central Asia.
However, they also show that new permanent surface water has formed elsewhere, covering an area about double that from which water was lost (184,000 km2), and that all continental regions show a net increase in permanent water except Oceania, which experienced a 1 per cent net loss.

The authors say their new data set will provide an additional resource to assess the threats and impacts of climate change and climate oscillation on surface water distribution, while also capturing the effects that humans have on surface water resource distribution.