Water-users citybound for better reception

Print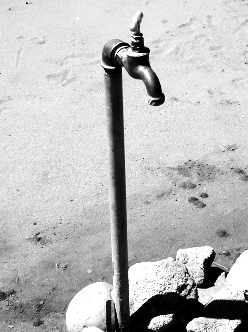 Water action groups from New South Wales say they might move in convoy to Sydney and Canberra to protest mismanagement of regional waterways.
Members of the Broken Hill and Menindee Lakes water action groups are looking to take their fight to the city, as they believe their concerns have been ignored by state and federal politicians.
The Menindee Lakes supply Broken Hill with drinking water, but the potable supply is expected to run out in January next year.
State water authorities have been setting up bores near the Menindee township as part of a short-term fix, but little action has been taken on any long-term measures.
Locals are concerned that they will not be able to rely on bore water for very long, but authorities say they are still sorting through other options.
"I think the time has come to take the message to Sydney and then Canberra because our protests are falling on deaf ears," spokesperson Darryn Clifton told reporters.
"People are sick of it, they're sick of the non-attention of their concerns when the politicians continually push for the evaporation issue and the good that they say they're doing to help the people out in the far west."
Water minister Niall Blair says he plans to visit the region in coming weeks.
Meanwhile, a long-term water supply business case is expected to surface by the end of the year.