Whale sanctuary scuppered

Print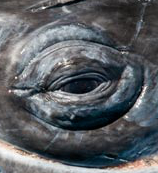 Pro-whaling nations have blocked a near two-decade effort to create a South Atlantic whale haven.
The proposed South Atlantic Whale Sanctuary was backed by 39 countries at a summit this week, but 25 voted against it, preventing the required two-thirds majority from the 89-member body.
The plan was first discussed in 1998 and has been voted on since the 2001 meeting of the International Whaling Commission (IWC).
The IWC has outlined two sanctuaries, the Indian Ocean Sanctuary (created in 1979) and another in the waters of the Southern Ocean around Antarctica (created in 1994).
Japan voted against the project, is did other whaling states Iceland and Norway, as well as Russia.
Japan had earlier been pushing for a change at the biennial meeting that would allow decisions to be made by simple majority instead of the current two-thirds minimum.
It is part of the nation's efforts to end a 32-year moratorium on commercial whaling and resume the oceanic slaughter.
Australia successfully took Japan to the International Court of Justice in 2014, which ruled Japan had disregarded g the Southern Ocean sanctuary and hunting around Antarctica.
Japan continues to hunt in the Southern Ocean but with a reduced catch quota.