WMO marks another scorcher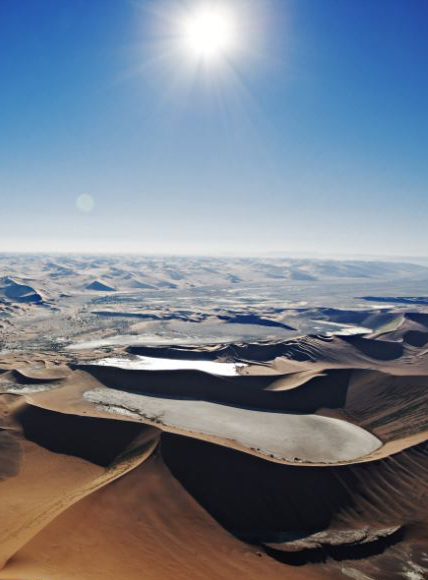 New analysis shows 2017 was among the warmest three years on record – the other two being 2015 and 2016.
Analysis by the World Meteorological Organization of five leading international datasets has confirmed the concerning claim.
The experts point to increasing atmospheric concentrations of greenhouse gases as the likely cause for the continuing streak of warmest years.
The global record is still held by 2016, but 2017 was the warmest year without an El Niño, which can boost global annual temperatures.
The Earth is now about 1°C warmer than it would be without human activities, well on the way to the figure of 1.5°C that the global Paris Agreement is intended to avoid.
The heat has most certainly been felt in Australia, with experts warning that extreme heat in summer is a new normal, particularly for urban populations.
Australian scientists say local cities need to focus on ways to help people cope through extreme heat.

But it is certainly not just a city problem, with rural and regional areas facing an increased risk of extreme fires.
Dr Paul Read - Senior Research Fellow at the Monash Sustainability Institute at Monash University and a Co-Director of the National Centre for Research in Bushfire and Arson – says Australian studies in recent years have estimated the limit of human survival in a hotter world.
"The limit of complete human annihilation was only 12 degrees," Dr Read says.
"The original estimates conducted … in the United Kingdom estimated global impacts at smaller increments, for example, 0.5, 1, 2.5 and 4 degrees.
"Even at these small increases, the global impact meant more bushfires, collapse of the Amazon, ocean acidification, species extinction, famine and disease.
"In a 2013 paper we estimated that developing nations aspiring to an Australian standard of living would emit enough greenhouse gases to greatly surpass 4 degrees.
"Some form of equality of consumption and production is needed for the whole world to negotiate a global brake on emissions.
"We can't even talk about this yet because the conversation in Australia is still mired in politics.
"This is an issue that transcends politics, and remains just as urgent as nuclear weapons, rising political instability and terrorism. In fact, the same processes driving climate change are also driving many of Australia's social problems.
"Bushfire is just one symptom of a tangled and distorted system.
"As long as we're distracted by short-termism, climate change is one issue that, like compound interest, will inevitably call in its debt. Our current leaders bequeath that debt to our children," he warned.