Yards saved, locals happy in IPART back-and-forth

Print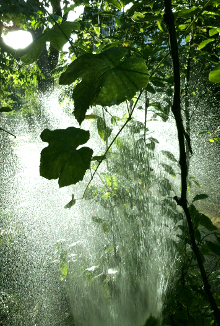 Residents of one rural city say some of their demands have been met in negotiations over future water prices.
A Broken Hill ratepayers group is pleased by last-minute changes to increase the final maximum prices for the city's water and sewerage.
The Independent Pricing and Regulatory Tribunal has put out its final report, laying down the new maximum rates that water provider Essential Water can charge.
The current average annual bill for residents will rise by 15.3 per cent per year - four per cent above inflation – for customers using 300kL of water per year for the coming four years.
The 15.3 per cent figure is compared with 11 per cent proposed in the drafts circulated in March, but the Broken Hill Residents Association says the relatively low price is worth paying as it factors locals' health concerns.
Many residents were worried that ill health effects could come from higher rates not forcing them to water their gardens less frequently.
With nearby industrial operations raising the levels of air-borne lead, locals wanted to make sure their backyard environments at least could be kept clean, as vegetation helps filter the air.
The new prices are intended to fund a swathe of infrastructure projects utilities provider Essential Energy considers "critical".
This includes a $4.7 million emergency pump station at Stephens Creek reservoir, and the $2.1 million "prioritised replacement" of the Menindee and Umberumberka pipelines.