First listed on: 11 December 2017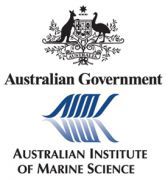 About AIMS
The Australian Institute of Marine Science (AIMS) is Australia's tropical marine research agency.
Our research into some of Australia's iconic marine ecosystems guides their management and that of similar systems around the world. We do marine science that has practical benefit to the real world, providing high quality, large-scale and long-term research that is used by governments, industry and the wider community to make informed decisions about the Great Barrier Reef, North-West Shelf and Arafura and Timor Seas.
AIMS researchers at our locations in Townsville, Darwin and Perth have access to the best tools and equipment like the National Sea Simulator, cutting edge laboratories and our fleet of research vessels.
About this Opportunity
We are seeking an enthusiastic and high-achieving candidate with recent postdoctoral qualifications relevant to marine science to undertake a project titled "hyperspectral imagery for coral reefs and inter-reefal zones".
The appointee will have access to research project funding, excellent training opportunities and will work in a multi-disciplinary team environment.
This is an excellent opportunity to join a world leading organisation with a dynamic intellectual environment focussed on innovation, communication and collaboration. Attractive working conditions include a 9-day fortnight, generous leave entitlements, transportation to site, a salary range of $83,803 - $92,190 and 15.4% superannuation. This postdoctoral position is available for 3 years.
Next Step
Download the application information, position description and selection criteria from our website www.aims.gov.au/employment.
Position enquiries can be directed toMelanie Olsen (m.olsen@aims.gov.au).
Applications close Friday 12 January 2018.
Closing Date:

12 Jan 2018
Location:

QLD - Townsville
Salary:

$83,803 - $92,190
Work Type:

Full Time
Category:

Earth/Environmental Science
Research/Scientific