Audit reveals dam issues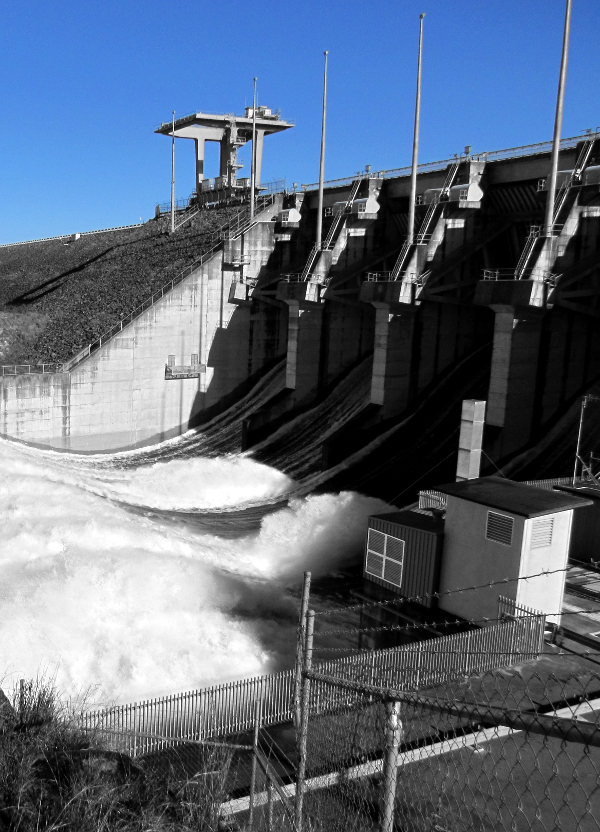 An audit has questioned the effectiveness of Queensland's dam regulator.
Queensland's Auditor-General has called for improved efforts in monitoring compliance with dam safety requirements.
In a recent review, it found the state's Department of Regional Development, Manufacturing and Water took a light touch on dam owners' non-compliance, relying "almost exclusively" on voluntary compliance for dam safety conditions.
In one case, it found that an inspection report for a dam was more than 14 years overdue.
"The department's dam monitoring system does not effectively monitor compliance with all its safety requirements," Queensland Audit Office (QAO) Auditor-General Brendan Worrall said in the report.
"It uses spreadsheets to monitor compliance but the individual spreadsheets are not up to date, complete or accurate.
"This makes it difficult for the department to track whether dam owners are conducting and providing key reports on dam safety inspections on time.
"There is a risk that dam deficiencies and safety issues are not identified and recorded by the department and not followed up to ensure compliance with the legislated safety requirements."
There are 107 dams in Australia that would impact two or more people if they failed - making them 'referable dams' under state legislation - that are owned by state entities like Sunwater and Seqwater, local governments, private owners and industry.
An estimated 790,000 people would be at risk if these dams were to fail.
The QAO says there are eight spillways that need to be upgraded by 2025, and 30 by 2035, but the state government is not effectively monitoring progress to ensure upgrades will be completed by the deadlines.
Mr Worrall said the department has not been using penalty infringement notices or court action in response to non-compliance.
"It has not made use of the available enforcement actions even though there are examples of owners consistently not providing the legislatively required safety notifications and reports on time," he said.
"It cannot assess whether the dams are compliant with the safety standards, if the safety reports are considerably late or not provided at all.
"These gaps in information gathering, systems, monitoring and enforcement practices limit the department's effectiveness as a regulator."
The report included nine recommendations, such as improving the department's use of regulatory frameworks and dam safety approaches.
The Department of Regional Development, Manufacturing and Water says it accepts the recommendations in the report and has ctasked a project team with implementing them.