Snowy slowing at bad time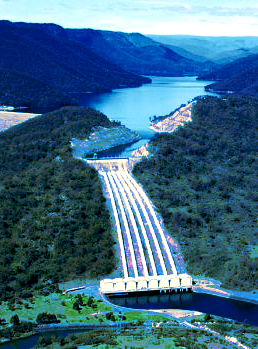 More delays suggest Snowy Hydro will not be the saviour that the former LNP government claimed it would.
The $5.1 billion Snowy Hydro 2.0 scheme announced in 2017 by then-prime minister Malcolm Turnbull is currently 19 months behind schedule.
The project was assumed by regulators to be online by 2026, but may not be operational before 2028, according to reports.
The former Coalition government had put forth its plan to upgrade the Snowy Hydro facility as a flagship solution to the accelerating collapse of coal power. The Snowy 2.0 plan involves the construction of a large power station 800 metres below ground in a 15-storey-high cavern, connected by 27 kilometres of tunnel in a delicate national park ecosystem to link existing remote reservoirs.
When operational, the new system should have an added 2,000MW of generation capacity - enough to power the equivalent of 500,000 homes for a week without releasing carbon.
However, a series of issues involving contractors and construction mean it will not be ready for a while.
The delay means coal and gas will be needed for longer, according to authorities. Word of the delay comes amid gas price hikes that have triggered nationwide alarm, as well as unprecedented coal-fired power generator outages.
"If it was on board and fully operating and connected last week, it would have made a material difference," federal energy minister Chris Bowen says.
"But we're going to be waiting a substantial period longer than we were told by the previous government for it to play that role.
"We supported Snowy because it does have a role to play in energy security. It does have a role to play in providing that stability to the system because, ultimately, it's a form of storage," he said.
Australian Energy Regulator chair Clair Savage says coal and gas will remain important sources of dispatchable capacity.
"It's easier [to transition to renewables] with them in [the energy technology mix]," she said.
"We need dispatchable capacity. There are options on how you could build a capacity market with coal and gas in or without them. Essentially, we will be asking stakeholders for their views. We will give a final design to ministers at the end of this year."
Mr Bowen says his predecessors must have known of the looming issues.
"Looks to be another hidden parting gift from Morrison and Taylor," he told RenewEconomy.
"I find it inconceivable that the former minister, now shadow treasurer, didn't know about this delay.
"This is exactly the kind of chaos and mismanagement of the energy portfolio that put Australia in its current mess."